Missions and Local Outreach
Our Mission at the Chapel
"Loving people into a life-changing relationship with Jesus Christ"
---
Matthew 28:19-20 (NIV) 19 Therefore go and make disciples of all nations, baptizing them in the name of the Father and of the Son and of the Holy Spirit, 20 and teaching them to obey everything I have commanded you. And surely I am with you always, to the very end of the age."
Matthew 22:37-40 (NIV) 37 Jesus replied: "'Love the Lord your God with all your heart and with all your soul and with all your mind."38 This is the first and greatest commandment. 39 And the second is like it: 'Love your neighbor as yourself.' 40 All the Law and the Prophets hang on these two commandments."
We understand that outreach begins at home and reaches out to all the places that God leads us. We like to say that we
Go across the STREET…to our family, friends and neighbors
Go across the STATES…throughout our country
Go across the SEAS…to the world
The Chapel Outreach involves all of those places.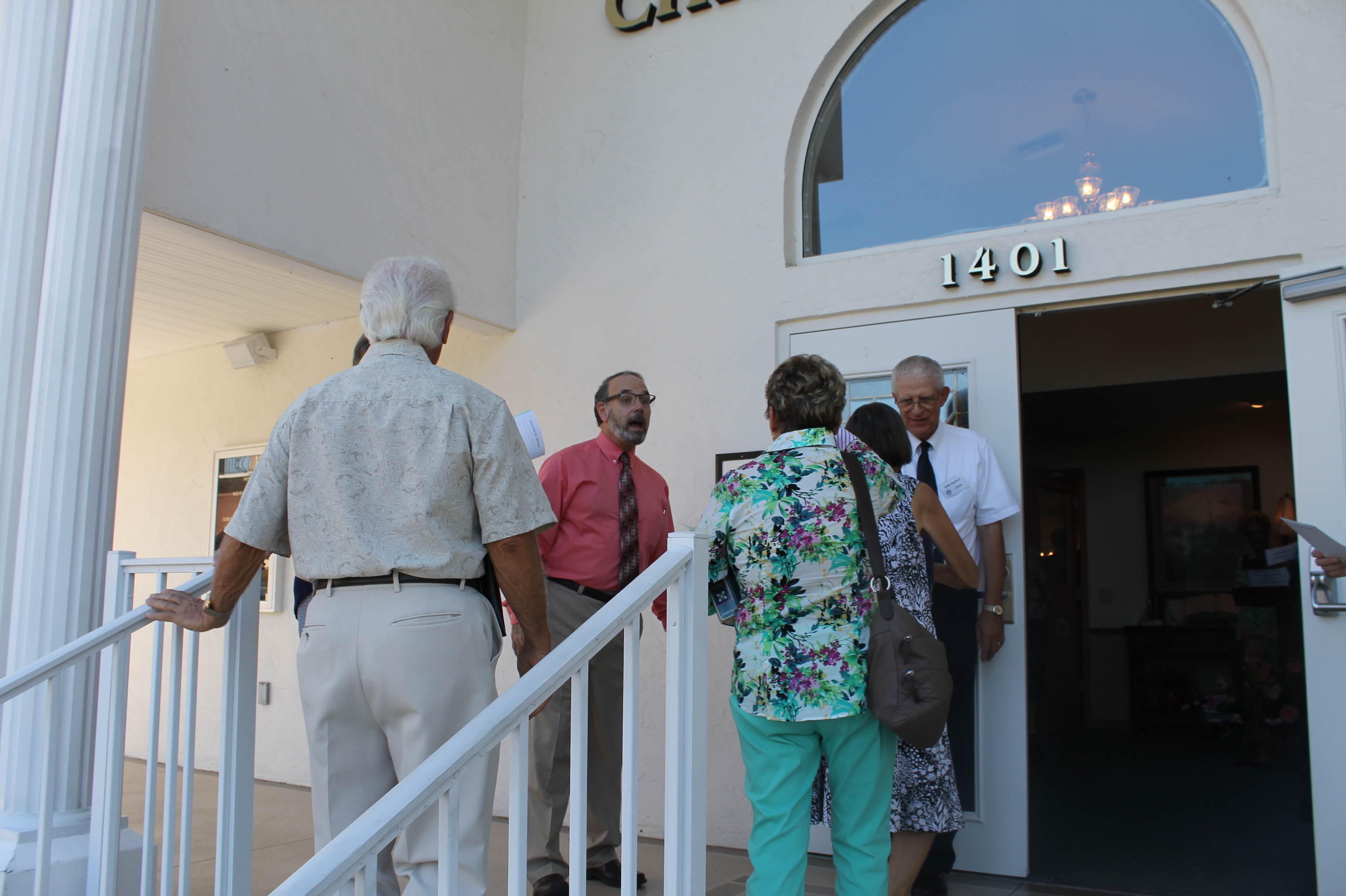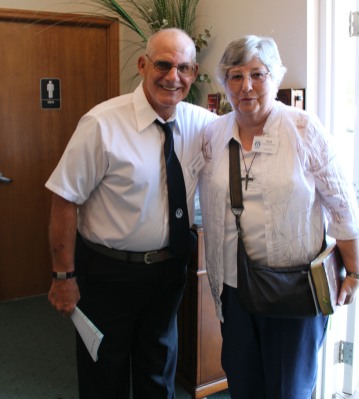 Our Outreach Roadmap
---
Honoring God in all we do...
Christian Food Pantry
Each month the Chapel Fellowship Committee prepares a meal for the Chapel family to enjoy together. We ask that those attending bring a donation for the Christian Food Pantry.
Because we do not have the resources to facilitate a food pantry on our premises, we have chosen to support and contribute to a local food pantry that serves our community.  
http://www.christianfoodpantry.org/
Alpha Center for Women
The Chapel collects baby items for the Alpha Center for Women once a year in true baby shower style. For an entire month the Chapel collects items to donate. The director of the center joins us for a Sunday service to update us on the Center and to receive the donated items.
Alcoholics Anonymous
Several times a week, an Alcoholics Anonymous group gathers within the walls of the Chapel building. It is the Chapel's desire and privilege to serve our community in tangible ways. By providing a comfortable space for these groups to meet we extend our hand of hospitality. https://www.aa.org/
Missionaries We Support
---
Here And To The Ends Of The Earth
---
Derrah and Pam Jackson
Derrah has served with International Students, Inc. (ISI) for 35 years as campus minister, Director of Training, National Field Director, Director of Special Projects, Regional Field Director, and now as Director of Research and Innovation. Pam has served faithfully with him all those years. They have lived in Dallas for the past 27 years, and Derrah commutes 3-4 times per year to the ISI Home Office in Colorado Springs (since he reports directly to the mission president).
His current role is multifaceted and involves research requested by the president, initiation of innovative ministry initiatives, teaching at national and regional conferences, counseling ISI leaders regarding issues-people-strategies-planning, being a general resource to the 400+ field staff, direct local ministry to international students, and strategic prayer. Daily activities involve scanning more than 25 resources for news on countries, issues with international students and higher education, examining resources that seem promising for developing discipleship and student ministry, and reading books that focus on the same areas. These are summarized and some 5-20 article summaries are sent to ISI leaders, board members, and pastors connected with the ministry. In addition, Derrah attends seminars and workshops regularly to glean what is useful for ISI ministry, and at the president's direction and to represent ISI attends high level meetings of mission/ministry leaders that the president is unable to attend.
Prior to ISI, Derrah was Christian Education and Counseling Pastor (eventually Executive Pastor as the church grew to 1500 Sunday attendance) at Grace Covenant Church in Austin, Texas for a decade, and prior to that he was a psychologist for seven years with the Texas Department of Mental Health and Retardation. For most of his professional career Derrah has been involved in innovation and mobilization/training of people to meet a need.
In his spare time, Derrah serves as Chairman of the Board of Apostrophe Mission Foundation—a teaching ministry in China which has trained more than 500 pastors and church workers in the last 18 years. Derrah and Pam have made many trips to China to teach pastors… though the current political and surveillance situation makes being inside China impossible for the foreseeable future. Also, both Derrah and Pam serve, teach, mentor, and counsel at their local church, and both volunteer with the Dallas Police Department doing daily patrols of their neighborhood.
---
Terry and Robbie Mason
Bridges for Peace is a Christian charity in existence for 50+ years with two main focuses:
1) Educating God's church worldwide of its Jewish heritage and the spiritual needs of the Jews
2) Blessing the nation of Israel by building bridges between Jews and Christians through helps ministries to those who are poor, to immigrants (lots of immigrants coming in), through feeding children in schools (1/3 live below poverty line), and through home repair program to fix up homes (poor immigrants live in bad conditions because everything is so expensive there).
Terry and Robbie have been serving as missionaries for 25 years—the first 19 years with AIM in Africa and then 6 years with Bridges for Peace in Jerusalem. Terry serves as Director of the Office of International Development, and Robbie heads the Adoption program which helps new students and families with adjustment issues in coming to live in Israel. They expect to continue in these roles for the next decade.
Because of these very practical ministries, the community taken notice of Bridges for Peace and the good things they have done. There is a magazine on the Bridges for Peace website that also explains the teaching ministry to the church worldwide.
Terry has administrative and leadership skills, so he has been made a director in the mission and oversees five of the seven offices worldwide in addition to his local ministry in Jerusalem. He is in touch with each office weekly and gives help in planning and execution of their strategic plan in that country. Robbie heads up the Adoption program which provides tangible help to new immigrants who just moved there, and she provides administrative help to Terry.
---
James and Judy Burdett
Of the world's 6,500 people groups, 2,500 are still unreached. Ethnos360, founded in 1942 as New Tribes Mission, helps local churches train, coordinate and send missionaries to these peoples. Jim and Judy Burdett serve with Ethnos360 in Papua New Guinea.
Jim and Judy met during missionary training in 1979. They married in 1980 and went to Papua New Guinea (PNG) in January of 1982. Jim grew up in Southern California, but for Judy being a MK (missionary kid) from Papua New Guinea, this was going back home. Rather than start a new work they joined one already in progress among the Dom speaking people of the Highlands. There was a local church raised up already from the efforts of previous missionaries. So, after completing language and culture study in 1985, Jim began teaching and discipling the Dom Christians and gearing up for translation.
35 years later, they look back and see the grace of God prevail despite many setbacks and trials. Their coworkers left one by one until they found themselves alone in 2000. They have been working on their own since, teaching the Word, discipling, teaching literacy, doing medical and translation of the New Testament. The Lord has blessed them with four local churches that though small in number, are hanging in there for the Lord. In 2012 God brought Gerolf and Mailis Wuest to join the Dom work.
They have been blessed with four children; Ilai 36, Brian 34, Darren 32 and Heather 30. Ilai lives in New York but separated from his daughter, Kelli.   Brain lives in Boise, Idaho and has his two boys during the week and their mom has them 2 weekends a month.   Darren and his wife Katie have graduated from Southern Baptist Theological Seminary in Louisville, KY and are back in El Cajon, CA getting ready to go to Thailand as missionaries.  Heather has finished 1 year teaching in Papua New Guinea at NTM's MK school and also is working in Student Care. She plans to stay another year and will be concentrating more on the Student care aspect, though teaching two science classes instead of 5.
You can follow the Burdett's ministry at https://blogs.ethnos360.org/jim-burdett/
---
Tom and Deborah Nite
Dr. Thomas A. Nite is a graduate of Calvary Bible College (B.S.), Temple Baptist Seminary/Luther Rice Seminary (M.Div) and Luther Rice Seminary (D.Min. - Pastoral Ministry). Tom pastored churches in the USA for 23 years before going to Russia. In Moscow, he served as Director of Moscow Bible College, and as Community Ministry Director for Campus Crusade, Russia. He currently teaches in Bible Colleges, Seminaries and Conferences in Eastern Europe, India, Africa and the Caribbean.
Deborah Ailey Nite graduated from Moody Bible College with a B.S. in Biblical Studies. She is a gifted Bible teacher, and served with Campus Crusade for Christ as an elementary music teacher at Hinkson Christian Academy in Moscow, Russia. Currently she teaches leads a women's prayer group.
Tom and Deborah served as missionaries in Russia and Eastern Europe for 16 years before founding International Biblical Training. To date they have discipled more than 1750 people who have in turn planted more than 650 new churches.
Tom currently serves as President of IBT, and teaches regularly in various countries around the world.
You can follow their ministry at their website:
---
Mark and Roberta Redka
Children's Bible Ministries (CBM) is an international, non-profit, non-denominational, parachurch organization, comprised of 13 Christian camps and ministries across the United States, as well as 3 international affiliates.  Each location is unique – some specialize in Homeschool Enrichment Programs, others in Sports Ministry, and still others in Creation Education and Wilderness Programs, all with the focus of spreading the gospel of Jesus Christ.
CBM serves the local church by offering ministry for all age groups – summer camps/retreats, Released Time Bible Education, after-school Bible Clubs, and Bible Correspondence Lessons for school-age children; opportunities to meet community service requirements, be mentored, and participate in leadership training for teens; counselor and internship opportunities for college-age; full-time missionary and volunteer opportunities, as well as missionary training schools, for adults and retirees.
Mark and Roberta Redka have served with Children's Bible Ministries for more than 30 years. Their primary ministry is to share the gospel and teach the Bible to public school students through the Released Time Bible program. Currently there are 3000 students enrolled.
---
Mark Slaughter
InterVarsity is a vibrant campus ministry that establishes and advances witnessing communities of students and faculty. Mark Slaughter is an evangelistic communicator speaking at college campuses, conferences, and churches with InterVarsity Christian Fellowship /USA. Mark has served for over 25 years with InterVarsity Christian Fellowship proclaiming God's Kingdom to college students with clear, compassionate, and Biblical responses to the moral and societal questions and injustices facing them today.  His passion is to see college students transformed to follow Jesus and impact their world for Christ.
Mark is a graduate of Taylor University (B.A. in Religion and Bible) and Trinity Evangelical Divinity School (M. Div. in Evangelism).  He is also a graduate of Leighton Ford's Arrow Leadership Program. Mark and his wife, Dawn, live near Indianapolis with their dog. They have two adult children, and a granddaughter.
You can find the latest news on Mark at his website: http://www.markslaughter.org/
---
Randy and Deb Sheagley
Touch the World is a short-term mission sending agency, committed to empowering youth to find their purpose in God's transforming call to live life on MISSION.  Partnering with like-minded organizations around the world, they believe training is the key to lasting change.  Randy is the coordinator of The Mission Center, where they live and facilitate trainings (see https://vimeo.com/189300420), missionary care and leadership/internship mission programs.  Deb is the coordinator of their partnering ministry in Cuba, CGAC, where indigenous full-time missionaries and volunteers run weekly Bible Clubs and Camps for teens around the country (see https://vimeo.com/189300420).  They are raising up the next generation of missionaries in Cuba and the Northeast US, equipping them to live out the mission of God every day and everywhere.
---